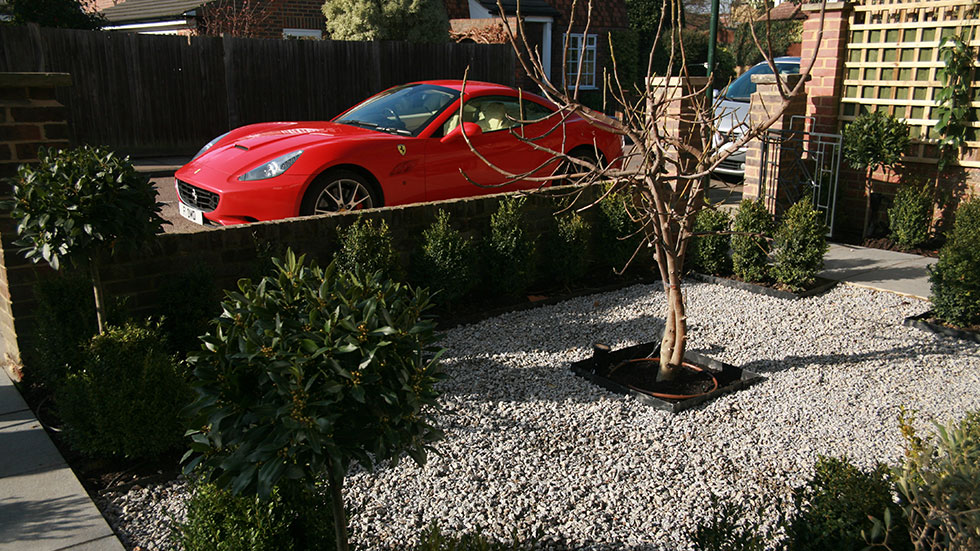 Modern Garden with Symetrical elements
Completed January 2017 for Iranian clients, this garden relies on on principles of geometry as seen in Ancient Persia to achieve a pleasing aesthetic. Originally, the garden space was hemmed in on both sides by plants which had grown to over five meters high and two wide, effectively eliminating four meters of width from the garden and shading it out. Also the garden was sunk well below the height of the new extension. To begin with we took out all the hedging and gave space for the old apple tree to breathe. We then ground the stumps and cleared the site completely.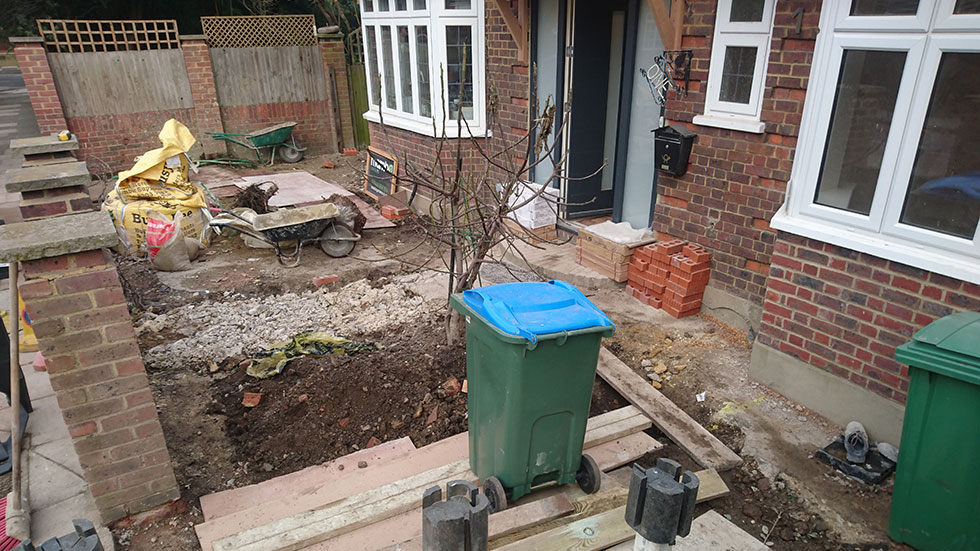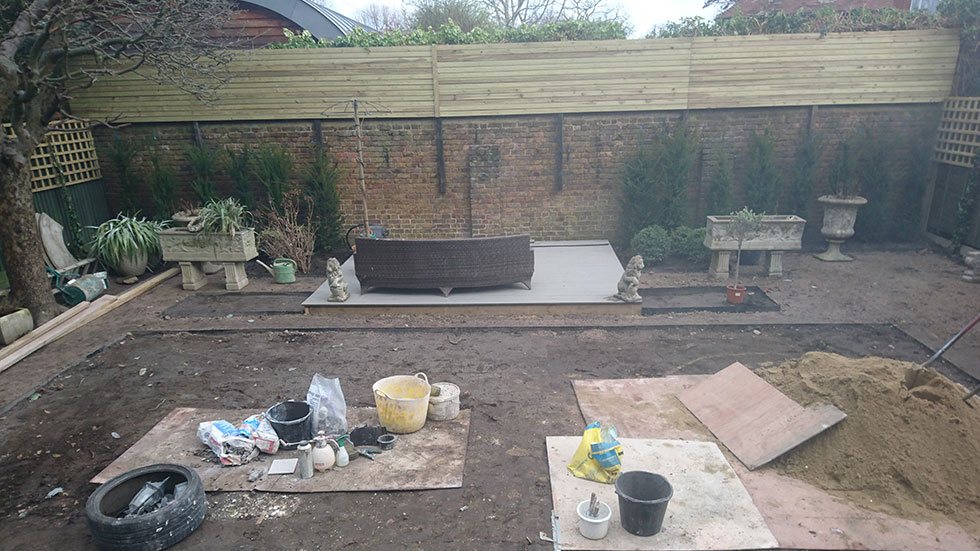 To address the problem of height we raised the whole area by 300mm...25 tonnes of soil and recycled concrete. The main elements of the garden are granite and evergreen. Taxus baccata shield the brick wall and the sides are flanked by South American fruit trees uplit and surrounded by grasses. The decking is composite and comes with a lifetime guarantee against rot and wear. We fitted a full irrigation system including pop up sprayers for the lawn in Summer. The paths are Aberdeen granite gravel and the slab work is all in Chinese blue grey granite and pointed with easy joint. We will be nurturing this garden over the coming year to ensure all plant life thrives and any hard landscaping elements are firm. An new addition will be a stone bbq area build to the back right.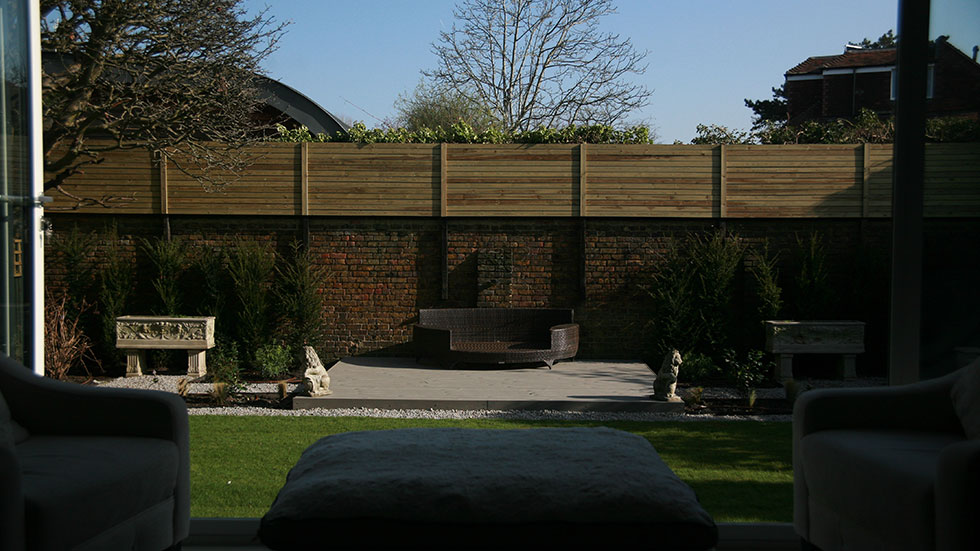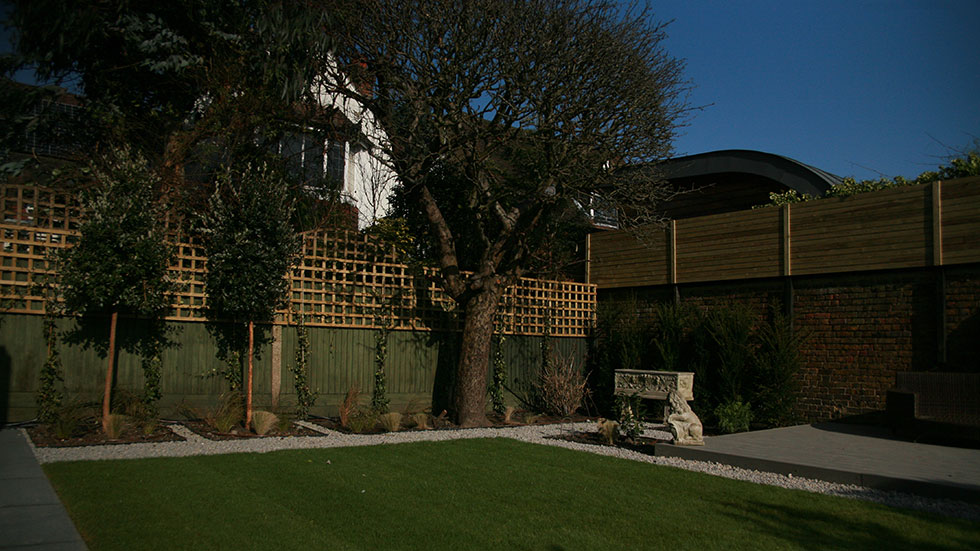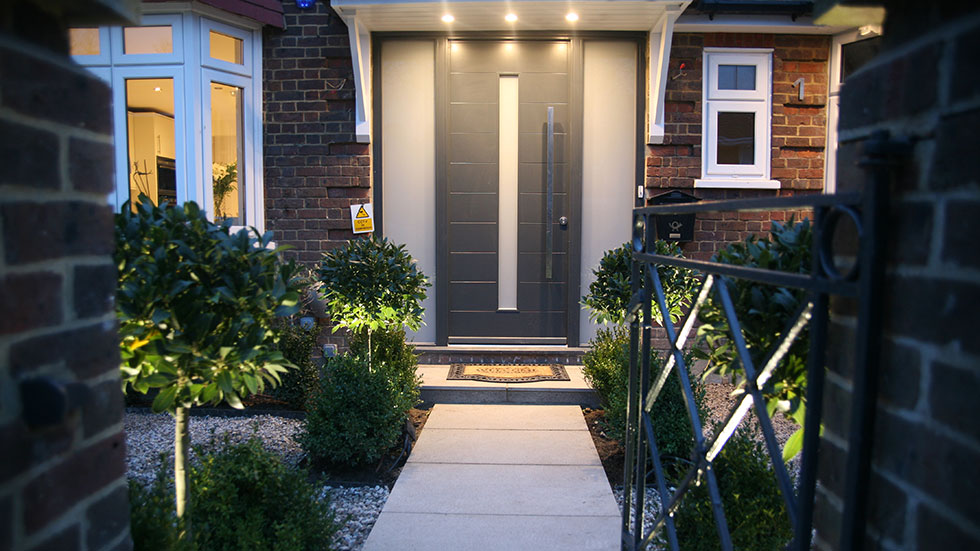 The front garden was previously made with a hefty tonnage of poured concrete. On breaking this out we were able to open up areas for the planting of buxus sempevirens which will form a low hedge with six rising bay trees, uniformly uplit. We knocked out a section of the front wall to make a new access path to the left of the house. Again granite and evergreen is the choice material and plant scheme here. Dusk til Dawn light sensor triggers the illumination of the six bays and fig tree *this was brought from Iran in the year of 2014. It has grown fast and will provide a leafy view from the kitchen window come Spring. Again, irrigation throughout so the clients can leave the garden to take care of itself if they choose. We are delighted to have finished this project after six weeks of frosty and rainy weather and working on a building site. We very much look forward to beginning a regular maintenance program and watching it develop through the year.